Quote of the week
Daniel demonstrated the courage to obey God no matter what the consequences. When his political rivals set a trap to eliminate him from their path to power (Daniel 6:1-9), he didn't challenge the law or complain that he had been wronged. Daniel didn't know if God would save him from the lions' den, but it didn't matter. He chose to honour God in his life whatever the outcome. Like Daniel, we are free to choose to follow the Lord !
Forthcoming events & happenings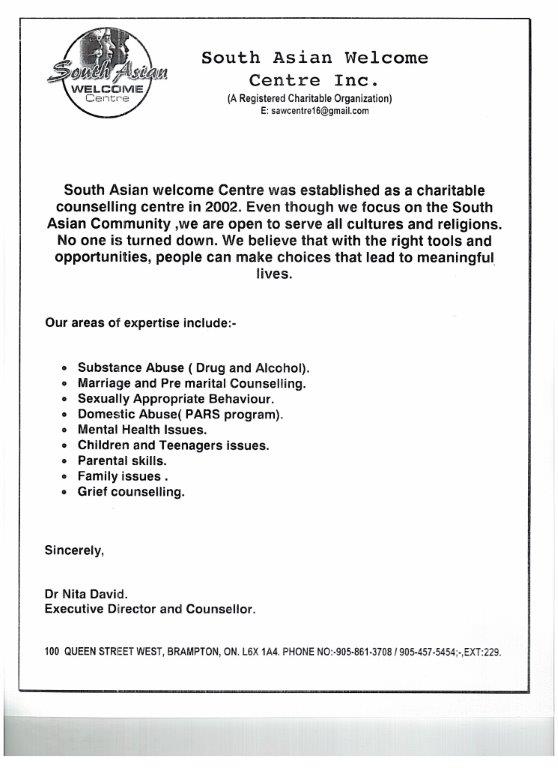 1) Charitable Couselling Centre
0.Organised by South Asian Welcome Centre
..100 Queen Street West, BRAMPTON, Canada
...MON to FRI: 9:00 AM to 4:00 PM, SAT: 8:00 AM to 5:00 PM Full Details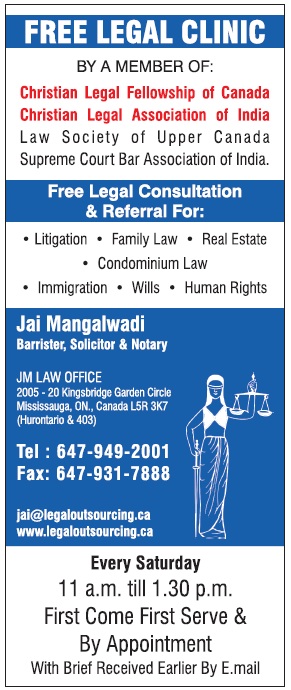 2) Free Legal Clinic
0.Organised by J M Law Office
.. At 2005 - 20 Kingsbridge Garden Circle, MISSISSAUGA, Canada
...Every SATURDAY from 11:00 AM to 1:30 PM Full Details
..