Quote of the week
Whenever God brings you through a time of great adversity, you can expect to come out of that experience with great possessions, if you have been faithful through the trial. This is a universal truth. Wisdom comes from obedience, not knowledge. When we have been tested and proven, the reality of our faith results in possessions from God that we would never receive if we had not gone through those trials. These are precious in His sight and should be valued greatly. Those, who know you, will be amazed at the wisdom that comes from your mouth. It is one of those mysteries of the gospel that only those who experience incredible testing and hardship can explain !
Forthcoming events & happenings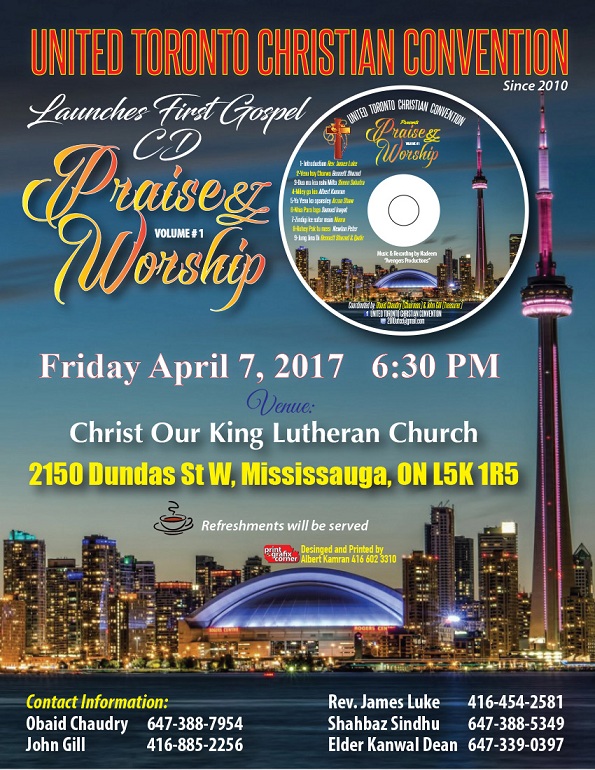 1) Praise and Worship CD release
0.Organised by United Toronto Christian Convention
.. 2150 Dundas Street West, MISSISSAUGA, Canada
...On April 07, 2017 Full Details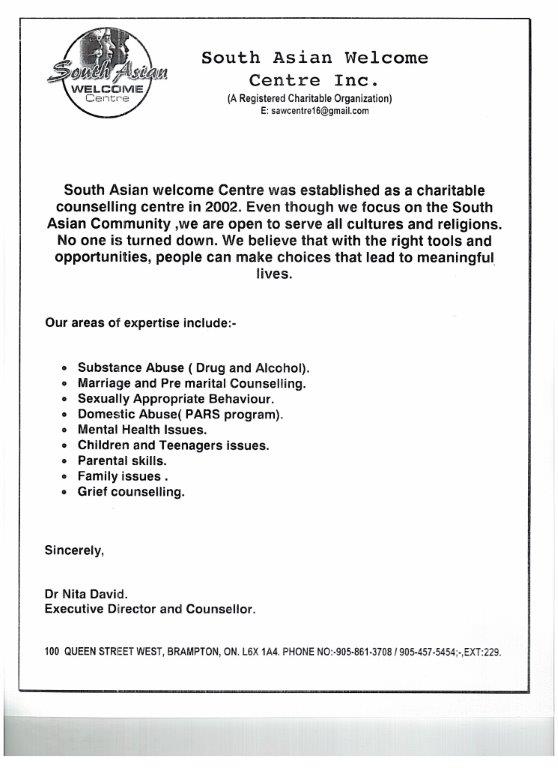 2) Charitable Couselling Centre
0.Organised by South Asian Welcome Centre
.. 100 Queen Street West, BRAMPTON, Canada
...MON to FRI: 9:00 AM to 4:00 PM, SAT: 8:00 AM to 5:00 PM Full Details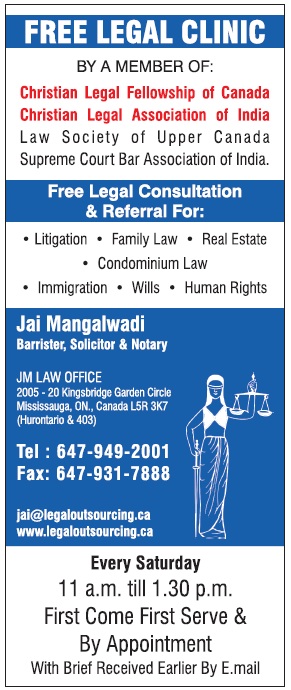 3) Free Legal Clinic
0.Organised by J M Law Office
.. At 2005 - 20 Kingsbridge Garden Circle, MISSISSAUGA, Canada
...Every SATURDAY from 11:00 AM to 1:30 PM Full Details
..