Quote of the week
The crucible for silver and the furnace for gold, but the Lord tests the heart (Proverbs 17:3). This proverb describes one of God's strangest mysteries. It is a description of God's formula to refine the human heart in order to bring out its finest qualities. The significant leaders who make the greatest mark for the Kingdom had to experience their own crucible and fire. Without it, the dross can never be removed from the human heart. Without it, the encumbrances weigh us down. God understands the human heart. He understands that for us to become all that He hopes for us, there are seasons of fire. The greater the use in the Kingdom the greater the crucible to prepare the right foundation. Ask God for the grace to walk with Him in whatever tests He has placed before you this day. He is able to accomplish what He wants for you !
Forthcoming events & happenings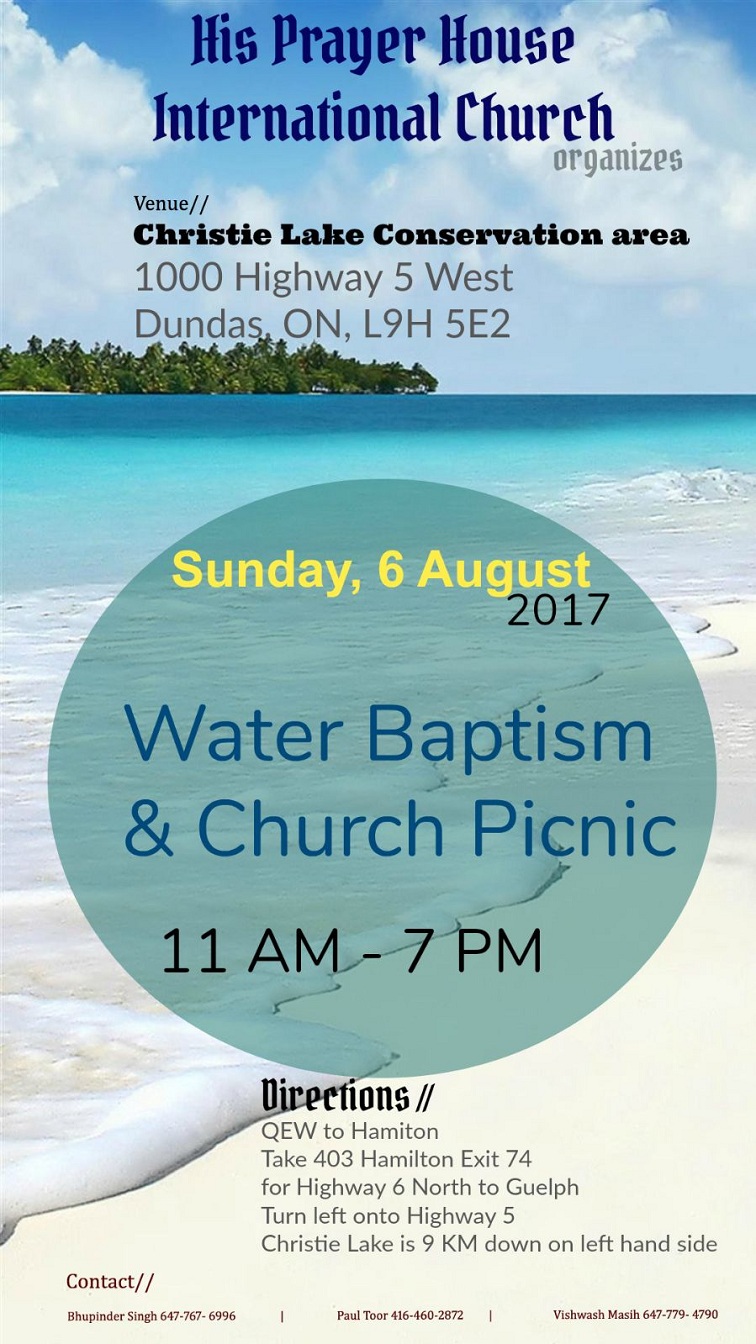 1) Water Baptism and Church Picnic
0.Organised by HIs Prayer House International Church
. .At Christi Lake Conservation Area, DUNDAS, ON, Canada
...On August 12, 2018
..