Quote of the week
Just as there are physical signs that reveal we're getting older, there are signs that show we are getting better. Rather than becoming more crotchety, intolerant, and unloving, the maturing follower of Jesus grows better at forgiving, loving, and caring. Growing older is a continuation of the journey to become more like Jesus, which means that as time goes on our heart and attitudes should increasingly resonate with and reflect the compelling character and winsome ways of our Savior. So as we grow older, let's embrace the opportunity to become spiritually more like Jesus. Our friends will notice that we look better with age !
Forthcoming events & happenings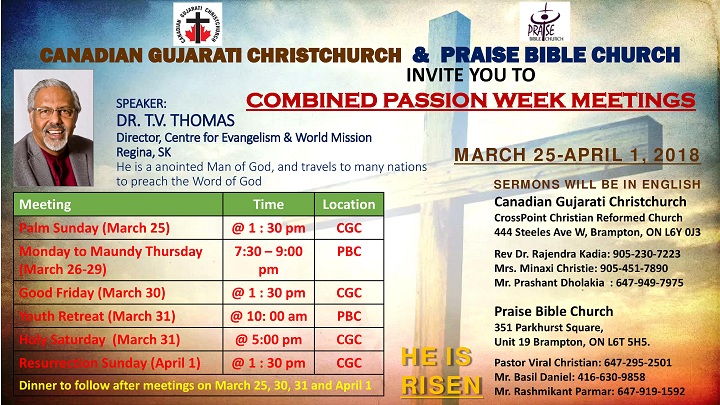 1) Passion Week Celebrations
0.Organised by Canadian Gujrati Christchurch ans Praise Bible Church
.. At 444 Steels Avenue West and 351 Parkhurst Square, BRAMPTON, Canada
...From March 25 to April 1, 2018 Full Details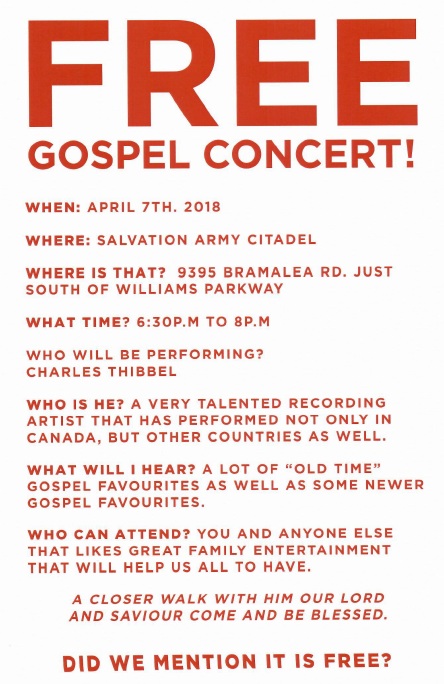 2) Free Gospel Concert
0.Organised by Salvation Army Citadel
.. At 9395 Bramalea Road North,, BRAMPTON, Canada
...On April 7, 2018 Full Details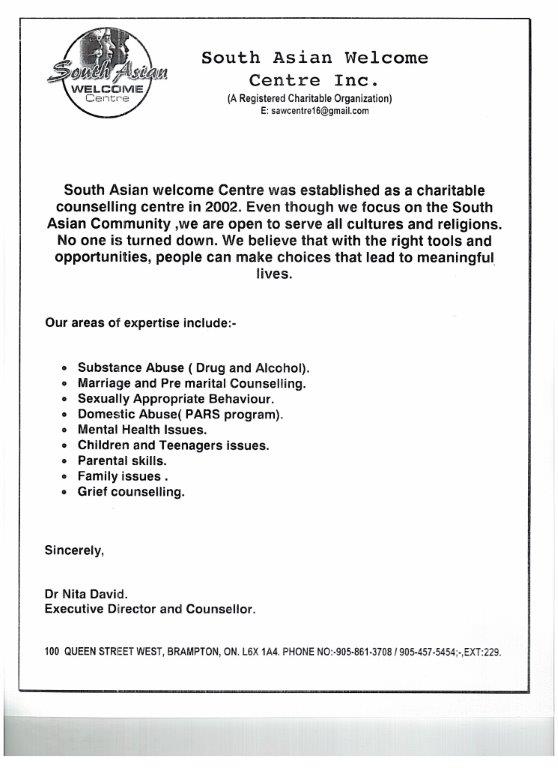 3) Charitable Couselling Centre
0.Organised by South Asian Welcome Centre
..100 Queen Street West, BRAMPTON, Canada
...MON to FRI: 9:00 AM to 4:00 PM, SAT: 8:00 AM to 5:00 PM Full Details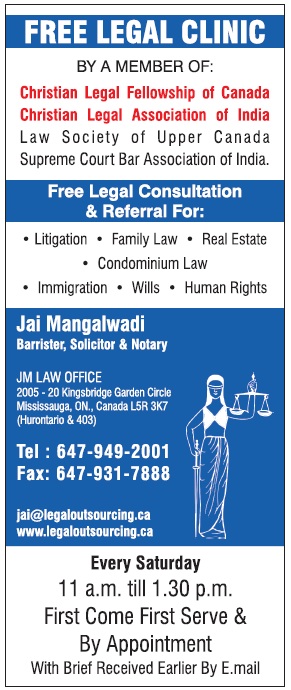 4) Free Legal Clinic
0.Organised by J M Law Office
.. At 2005 - 20 Kingsbridge Garden Circle, MISSISSAUGA, Canada
...Every SATURDAY from 11:00 AM to 1:30 PM Full Details
..